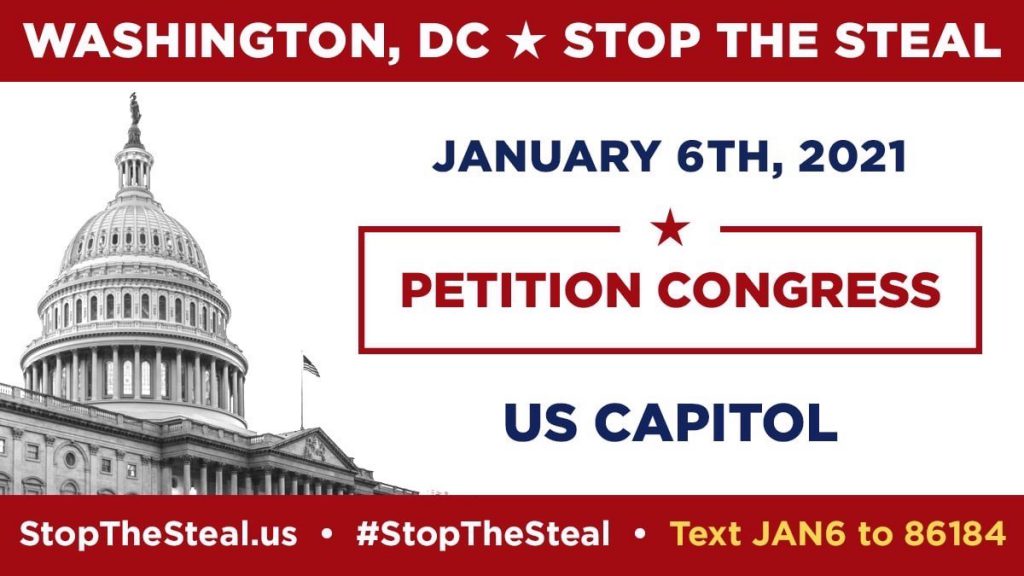 Gather at the Ellipse and US Capitol on January 6th.
Ellipse, behind the White House, doors open 7 am. US Captiol rally and protext following at 1 pm:
January 5th:
1:00 pm to 8:30 pm: Freedom Plaza, 13th and Pennsylvania Aves. NW
Supreme Court 2:00 pm to 5:00 pm (see graphic below)
Contact you Senators-tell them to oppose the fraudulent electors from six states.
Sample letters to Congressmen.