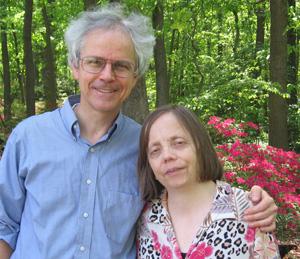 Note: If you are using the Microsoft Edge browser, turn off Microsoft Defender Smart Screen to show the PDF file below.
My wife Stacey and I were Blessed in marriage on July 1, 1982. Many youth today have a hard time believing that they can achieve a happy, lasting marriage. Many marriages end in divorce, and more and more couples are living together without marriage
The principle of marriage is one that God has ordained in His word. In Genesis 1:28 in the Old Testament, it is written "And God blessed them, and God said to them, Be fruitful, and multiply, and fill the earth, and subdue it, and have dominion over the fish of the sea, and over the birds of the air, and over every living thing that moves upon the earth".
Yet, the first ancestors disobeyed God, and the first family was not blessed, but cursed. And it seems that today, men and women can't get along very well.
The type of character that you have when you enter in to marriage is very important. Also, the commitment that you make to the marriage itself is crucial. In the marriage relationship, we truly come to resemble the wholeness of God. And there is another important element, God's Blessing. Our first ancestors marriage started without the Blessing of God, and this tradition has been passed down generation to generation through the lineage.
Is there a missing element that will bring marriage in to the realm of God's Blessing again?  Yes, there is. Please view the PowerPoint 
presentation below. Also view the flier Restoring the Family Is Salvation.