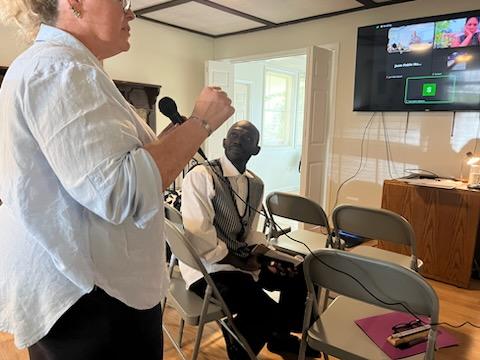 Day 1, Saturday November 18th: Strengthening Families and Communities Forum
10:30 a.m. to 1:30 p.m. eastern time followed by lunch and a healing drum circle.
Topic: How the breakdown of the family drives all societal problems. Breaking the generational cycle of outside of wedlock birth through a revolution of abstinence-centered education.
Expert speakers share their knowledge
Forum premise: To break the generational cycle of outside of wedlock birth, we need a revolution of abstinence-centered education. Parents should present the expectation of sexual abstinence before marriage to their children, regardless of whether or not they abstained themselves. They should think about what is best for their children's future and speak honestly about their own situation. In one generation this can break the cycle of outside of wedlock births, and all of the related personal and societal consequences. School and community-based programs, such as Urban Life Training, can back up parents in making this revolution.
Past Speakers (current speakers to be decided):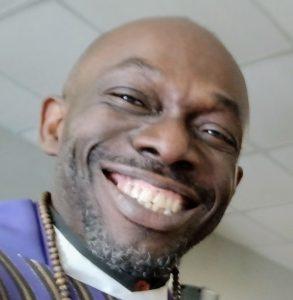 Father Bayo B. Adrien, aka Spirit Drummer is a master life coach and truelove practitioner, is a recent US citizen, a native born of the Republic of Cameroon, in West Central Africa. Fr. Bayo Adrien, felt the calling of God-Heavenly Parent at age six; he began with the ministry of music at age nine; playing the drums in his family founded church, Holy Trinity House of Prayer, Port Harcourt Nigeria, West Africa, where he started preaching at age 13, as a youth minister. Father Bayo Adrien, is one of six siblings born to Mme Pauline Nanyongo Liote, his mother, whom he credits for his spiritual foundation, interfaith world view with Christlike view of Heavenly Parental love for God, fellow human and all things God created good.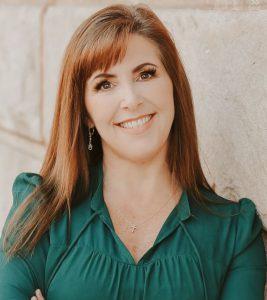 Commissioner Jennifer Krouse was elected to the Jefferson County Commission in 2022. Before that, she spent 28 years as a mother and homemaker. During COVID, she became increasingly frustrated with governmental infringements on our personal freedom. This came to a head when her three youngest children (now ages 18, 9,. And 7) were put into "virtual learning" and then forced masking. Disgusted with what she saw, she decided to run for elected office. Her campaign slogan "Faith, Family, Freedom" is more than a motto: it is how she lives her life.
Jennifer was the driving force behind Jefferson County's newly enacted "Adult Live Performance" ordinance which protects minors from obscene materials. She was also instrumental in ensuring that Commission meetings are opened with a prayer. She is a proponent of the HOPE scholarship and has worked to hold the Jefferson County Board of Education accountable for its poor decisions. She is working to make Jefferson County more welcoming to family-friendly businesses while maintaining its rural character and charm.
In addition to being a County Commissioner, Jennifer is a Sunday school teacher, a mother of 5, and a grandmother. Although she grew up in Maryland, she moved to WV nearly 10 years ago to escape Maryland's increasingly liberal policies. She currently lives in Shepherdstown with her husband and 2 youngest children.
Richard Urban is Co-founder, VisionRoot, Urban Life Training and Urban Grocery. Richard has been teaching abstinence-centered curricula and organizing clubs for middle and high school youth in Washington DC and elsewhere since 2002. He has been Blessed in marriage to Stacey for 41 years and is the father of two children and the grandfather of two children. He is a youth minister at heart and is also active in scripture ministry, posting Daily Inspiration scriptures for 200 plus subscribers. He conducts door to door neighborhood ministry (Home Church) and has an internet show, The Richard Urban Show.

Community Panel
Your questions and comments will be front and center as we take action to protect our children.
Location: Peace Kingdom Center, Harpers Ferry WV and online
Time: 10:30 a.m. to 1:30 p.m. Lunch and a healing drum circle follows the forum
Free – Registration Required


Strengthening Families and Communities Forum Registration

Day 2, Sunday November 19th: Unification Principle Study
10:30 a.m. to 4:30 p.m. eastern time. Lunch is included.
Understand what God's will for your life is by studying the Unification Principle.  This study includes God's Ideal for the Family, what went wrong and the Role of True Parents.
The Unification Principle is the new expression of truth that God has given to answer all questions about life and the universe.  It was revealed through Reverend Sun Myung Moon.  
    The Principle addresses all of the crucial issues faced by society today, including family breakdown, the confusion of values and the existence of and nature of God.
     The Unification Principle presents a Biblical worldview with new insights and understanding.
        "The Bible says that humankind fell. So God must be liberated. Through the Fall, the sons and daughters, husband  and wife, the nation, and even the world that was to be ours were forfeited at one stroke. True Parents must come, recover all things, children, families, nations, and the world, and return them all to God."
Rev. Sun Myung Moon, Cheon Seong Gyeong p. 263
Topics

Introduction to the Principle
Principle of Creation
Fall of Man
How God is working to restore (save) humankind

Eschatology and Human History
The Messiah, His Advent and the Purpose of His Second Coming
Resurrection
Predestination
Christology

Lunch Break 
The principles and history of God's restoration (salvation) work

Introduction to Restoration
The Providence to lay the Foundation for Restoration
Moses and Jesus in the Providence of Restoration of Restoration
The Periods in Providential History and the determination of their lengths
The Parallels between the Two Ages in the Providence of Restoration

The Second Advent

The Period of Preparation for the Second Advent of the Messiah
The Second Advent 

Conclusion: Reading from Peace Message 17
Time:  10:30 a.m. to 4:30 p.m.
Location:  Peace Kingdom Center, Harpers Ferry WV and online
$40 in-person, $21 online, or name your own price.


Register Here  for Day 2, Unification Principle Study.
For more information:  202-544-5081